Fifteen years ago, residents of southwestern Ontario lived for weeks under a cloud of fear as police searched for Jesse Imeson, wanted in a trio of homicides in the area spanning his town home, Windsor, to the London area.
Content of the article
Two politicians with deep roots in the London area served as Prime Ministers of Canada. Long-time LFP journalist Chip Martin told their stories in this dossier which first appeared in our print editions 15 years ago on Monday July 2, 2007.
Content of the article
---
Born: Scotland, 1822
Elected: MP for Sarnia
Occupation: stonecutter, builder
Term: 1873 to 1878
Claim to fame: Second Prime Minister of Canada, first Liberal Prime Minister
Achievements: His government introduced the secret ballot and created the Royal Military College and the Supreme Court of Canada.
Oddity: He built a secret escape passage from his prime minister's office to escape party hacks in the waiting room looking for patronage jobs.
Buried: Lakeview Cemetery, Sarnia, 1892.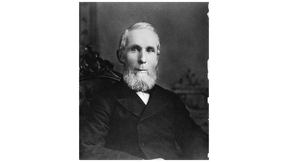 Canada's second prime minister, Alexander Mackenzie, is remembered for his reformist views, his pride in his working-class background, and his repeated refusals to accept a knighthood.
"If he had been born in the United States, he would have been called Abraham Lincoln," James Mackenzie, a fiercely proud descendant, said at a ceremony a few years ago to rededicate the former prime minister's grave to Sarnia.
Content of the article
Mackenzie was born in Scotland where he learned stone cutting before emigrating to Canada in the 1840s, eventually settling in Sarnia.
As a contractor, he erected many buildings across the region and for a time published a local newspaper. Few beyond Sarnia know much about the region's first premier.
Reform politics appealed to the sober, tight-fisted Scotsman, and in 1861 he became MP for Lambton County.
Ten years later he was also elected to the Legislative Assembly of Ontario, representing Middlesex West and was appointed Provincial Treasurer.
He held both elected positions until the practice was discontinued.
In Ottawa, the Canadian Pacific Railway corruption scandal brought down John A. Macdonald's Conservatives. Mackenzie, then Liberal leader, became Prime Minister.
Content of the article
Mackenzie also handled the public works portfolio as he struggled to hold together the fledgling but cantankerous Liberals.
An economic recession also took its toll, and in 1878 Macdonald regained power.
By 1882 Mackenzie had moved to Toronto where he became MP for York East, a seat he held until his death a decade later.
"What everyone admired about him was his honesty and integrity," said Sarnia Mayor Mike Bradley.
"All he needed was a better PR guy," Bradley said, referring to Mackenzie's rather austere demeanor.
Jim Mackenzie, a doctor who moved to Sarnia in retirement, says the town's most famous son was his great-great-great-uncle (his great-grandfather's brother).
Mackenzie agrees that the prime minister was known for "his honesty and sense of social justice."
Content of the article
Certainly many Sarn residents know the man whose grave in Lakeview Cemetery is marked with a Canadian flag and a commemorative plaque.
A stone memorial to Mackenzie stands downtown, and a high school and cardiac rehabilitation unit are also named after her.
Jim Mackenzie said other descendants remain in the area and all share a common heritage.
"We've tended to be liberals, with a few strays from time to time," he joked.
---
Born: Hamlet of Anderson, just west of St. Marys, 1874
Elected: MP for Portage la Prairie, Man.
Occupation: lawyer, businessman
Terms: 1920-21 (18 months) and 1926 (three months)
Claim to fame: Considered by some to be the best debater and orator to ever speak in the House of Commons.
Oddity: Despite having a formidable intellect and an ability to quote Shakespeare, he was distracted, often losing umbrellas, shoe covers and dinner invitations. He once walked into the Commons wearing his chamber slippers.
Buried: Sainte-Marie cemetery, 1960.
Content of the article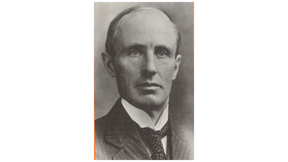 Despite two brief terms as premier and the fact that his political career was built in Manitoba, St. Marys proudly claims Arthur Meighen as his own.
"Not every small town can boast of having a Prime Minister of Canada," said St. Marys Mayor Jamie Hahn. "I'm proud of it and our people are proud of it."
Indeed, there have only been 22 prime ministers and there are hundreds of towns and cities.
Meighen left St. Marys to study law in Toronto, then moved to Portage la Prairie where he was elected Member of Parliament in 1908.
He became Prime Minister succeeding Conservative Party leader and Prime Minister Robert Borden in 1920, but 18 months later the Liberals under Mackenzie King ousted him.
Meighen served as Prime Minister again for just three months in 1926 when Governor General Lord Byng asked him to govern, but the Conservatives lost a crucial Commons vote soon after and Meighen was forced to call an election that he lost.
Content of the article
It was said that when Meighen unleashed his remarkable oratory skills, the hair on the back of his political enemies' necks stood on end.
Meighen didn't have time to leave a big mark on the country, but his bronze legacy was certainly controversial.
A statue of Meighen completed in 1968 drew abuse from Conservative Prime Minister John Diefenbaker who called it a monstrosity and compared it to "a cross between Ichabod Crane and Leggy Daddy," the mayor of St. Marys, Hahn.
Others must have shared Diefenbaker's view, however, as the statue sat in storage for two decades before it was finally dusted and mounted in Lind Park in St. Marys.
Even Hahn admits the statue is "an unconventional rendering." But he blasted the local vandals who have attacked him lately, calling them "renegade morons".
Content of the article
"He was well received by local residents," Hahn insisted. Besides the statue, Meighen's grave is marked with a flag and a plaque. A school and a wing of the public library are also named in his honor.
A school in his adopted Portage la Prairie home is also named after Meighen as well as a peak in the Rocky Mountains.
Hahn said he didn't know any relatives of Meighen in the St. Marys area.
Ironically, his descendants who came forward when Meighen's statue was dug up "didn't care", he recalled.
---
NOTICE: Three other Premiers are tied to the Greater Southwestern Ontario region – Paul Martin (Windsor); John Diefenbaker (Neustadt, near Guelph) and William Lyon MacKenzie King (Berlin, now Kitchener)